About Gutermann
GUTERMANN is a global technology leader and innovator in intelligent water loss technologies. We cover the full range of conventional leak detection equipment and offer the most advanced system on the market for the permanent leak monitoring of water supply networks.
Learn more
GUTERMANN is 100% focused acoustic technologies for water leak detection and committed to developping the best solutions for all applications. The group is headquartered in Baar, Switzerland, and maintains R&D and assembly sites in Stuttgart and Ravensburg, Germany, as well as own sales offices in various locations throughout Europe, the Americas, Asia and Australia, supported by a wide network of national sales distribution and support partners.
Upcoming Events
Smart Water Summit 2019 - Scottsdale, AZ, USA - JW Marriott Camelback Inn Resort & Spa, 26 Aug 2019
Since 2014, the Smart Water Summit has been bringing Vendor Partners together with North American Water Utilities – in an intimate setting to begin updating technology and improving North American Water Utility Infrastructure.
Like every year, Gutermann will hold board room presentations about its products and monitoring technologies for smart water networks.
82nd Victorian Water Industry Operations Conference & Exhibition - Bendigo, Victoria, Australia - Bendigo Exhibition Centre, 4 Sep 2019
This is one of three very successful 'operationally focussed' conferences and exhibitions organise by WIOA annually.
Gutermann exhibits every year.
2019 RMSAWWA/RMWEA Joint Annual Conference - Keystone CO, USA, 8 Sep 2019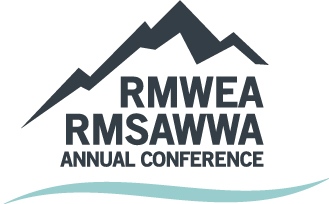 Join your peers and colleagues in the water industry for 4 days of exhibits, technical presentations and networking opportunities. Dedicated volunteers from the Rocky Mountain Section of the American Water Works Association (RMSAWWA) and Rocky Mountain Water Environment Association (RMWEA) have worked countless hours to make this year's conference a tremendous success.
Gutermann will exhibit.
Awards
"Smart Water Company of the Year"
April 2017.  At the GWI Global Water Summit in Madrid, Spain, GUTERMANN was among the four nominees for this award, along with SUEZ, Xylem and Iota Services. The award was given to the company which has made the "most significant contribution to the field of water technology in 2016". The project under consideration for the award was the installation of the 5500 AMI-integrated permanently deployed ZONESCAN loggers, helping Veolia to reduce the NRW rate from 21% to below 15% in Grand Lyon, France.
Best innovative solution in leak detection and to reduce water loss
March 2017. At the 11th Water Digest Water Awards in New Delhi, India, GUTERMANN was given this award in recognition for the potential of its products on the Sub-Continent. The award was applied for and received by Ashish Soni of Chaitanya Instruments Pvt Ltd, the exclusive distribution partner of GUTERMANN in India.
Anglian Water's 2016 Innovation Award
November 2016. At Anglian Water's annual Supplier Awards in Newmarket, UK, ZONESCAN ALPHA was chosen among 52 of new innovative products as the one that will have a particular impact on the water network of the future. A month earlier Anglian Water had presented ZONESCAN ALPHA to a Parliamentary Water group in London, using Virtual Reality images of a ZONESCAN 820 logger to be shown to public policy makers using Microsoft HoloLens.