Original BBC News article from 18 August 2020: https://www.bbc.com/news/business-53274914
"The other technology helping to make water pipes smart is narrowband internet of things (NB-IoT) communications – a means of transmitting signals from thousands of remote sensors that uses just a small slice of bandwidth to do so. It means that pipe sensors can send far more frequent updates to a central server without draining their batteries, which are meant to last for years.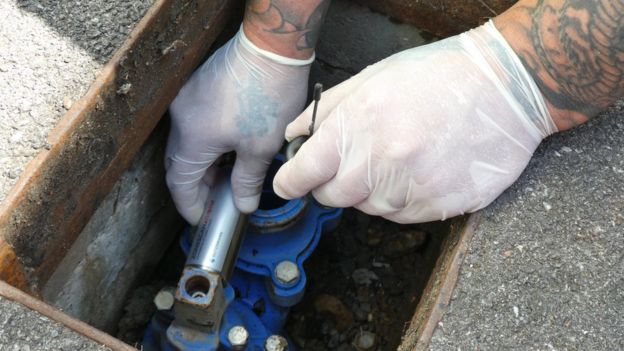 They are designed to "wake up" at 02:00 every morning, record audio from a pipe and transmit it to a central system. Should a leak be heard, the system can calculate roughly where it might be along a length of pipe, based on the speed at which sound travels through the pipe's material.
"The data gets sent to the software… which compares it with neighbouring loggers to see if two loggers have heard the same noise.
"It will pinpoint the leak's position," says Paul Chandler, UK sales manager at Gutermann, the firm supplying the leak-detecting devices to Southern Water. Mr Chandler says the NB-IoT signal, which connects via nearby 4G phone masts, gives the sensors an expected battery life of five years or more.
Phil Tapping, regional operations leakage manager at Southern Water, says that gradually more and more of these devices will be deployed across the firm's network."